Summer Sprouts 2018
Mountain Sprouts have tons of summer fun! Kids explore weekly themes through engaging hands-on activities and outdoor adventures.
Each weekly session is $325. A $50 registration fee is required and your camp balance is due upon registration.
Sessions are Monday-Thursday 9am-4pm. * School will be closed Wednesday July 4th Open Friday July 6.
The following documents must be completed and submitted one week prior to your first day of camp. Please review the summer supplies checklist and parent handbook at the bottom of this page.
Step 1: Summer Sprouts Registration
Step 2: Deposit and Registration Fee
Registering for Summer Sprouts? To pay by check, please write to Mountain Sprouts Preschool and mail to PO Box 1942, Telluride, CO 81435. Balances for Summer Sprouts are due upon registration. Thank you!
Summer Sprouts Supplies Checklist:
Please label all items. Mountain Sprouts is not responsible for lost items.
Many lunches will be picnic style. Please included a napkin and fork. We will not be able to re-heat.
Snack
Water bottle
Sunscreen
Sunhat/Sunglasses
Sturdy walking shoes (No Crocs or Flip-Flops)
Lightweight or Rain Jacket
Rest Items: Pillow and small Blanket, should fit inside a reusable grocery bag. (Please refrain from commercial characters and logos)
Inside-only shoes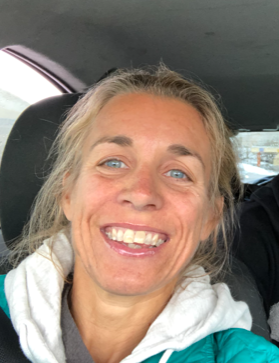 Summer Teacher Kristina Pham
I fell in love with teaching when I worked as a substitute teacher while in college. Instead of going to law school I decided to teach in inner city D.C. After homeschooling my own kids I returned to school to get my master's in psychology with a focus on social emotional skills and mindfulness in the classroom. I am currently writing my dissertation for my PhD in Psychology. My goal has been to use psychology to improve education. My focus is holistic and student directed education. I love working with preschool students because they are open to new experiences, but still find joy and magic in the simplest every day objects.